API 19C Training Course – Measurement of Proppants Used in Hydraulic Fracturing and Gravel-packing Operations
Our API 19C training course is designed to give industry professionals a deeper understanding of the 19C and effective implementation of the processes, equipment requirements, and laboratory practices associated with the evaluation of proppants used in hydraulic fracturing.
Each section of the API 19C standard is reviewed in depth and followed with quizzes to further enhance the information that you have covered. At the end of the course, you will be tested on your knowledge through a series of quiz banks and a final examination. The final examination will solidify your training and prove that you adequately covered and absorbed the information contained in the API 19C.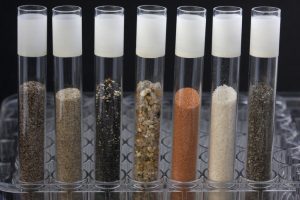 Course Highlights:
Virtual overview and training for all relevant test methods and their application in the processing of proppant quality evaluation
In-depth look at test data and calibration calculations addressed in the API 19C Standard 2nd edition
Certificate of completion for this course fulfills training requirements outlined in ISO/IEC 17025:2017 "General Requirements for the Competence of Testing and Calibration Laboratories"
Who Should Attend:
Laboratory technicians and facility managers who are responsible for proppant quality
End users of a manufactured proppant product
Professionals in proppant manufacturing who are looking to optimize their product quality and potential profitability
Persons involved in identification and evaluation of silica deposits for mining opportunities
Sales professionals working within or in collaboration with the proppant industry